I have an interview today with a bubbly and vivacious woman who makes her living customizing shoes. I found her shop on Etsy when I was doing a round-up of TOMS. I am so impressed by her entrepreneurial spirit and success. So here is Sandra Ramirez in her own words.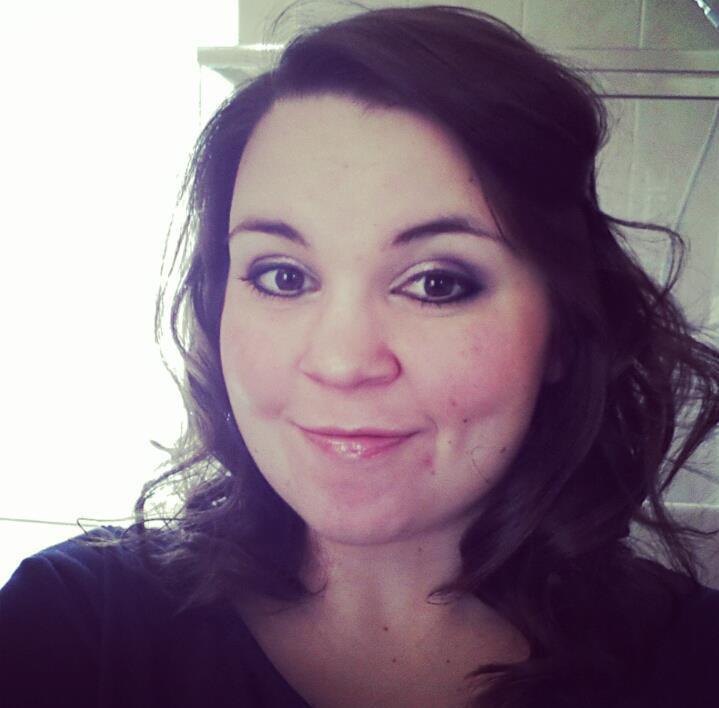 I paint shoes (mainly TOMS) for a living! Never thought I would say that. Seriously…never. It has been a crazy journey, but I have loved every step of the way.
I went to college to become a teacher (I THOUGHT that was what I wanted to do with my life). Well, actually I had always wanted to start my own business doing crafty things and have my own line of awesome goodies like Martha Stewart (minus the jail time) and have my own show on HGTV or something. But, I thought…"yeah right. That will never happen…so teaching it is!" I guess you could say that I started with my back up plan! Ha.
So immediately after graduating, I received a job as a high school English teacher. I was so young and it wasn't what I imagined it to be…I sort of hated it. (Props to all of the teachers out there!!!) So I started painting shoes on the side (because I've always been super artsy–I minored in Art and Majored in English in college). I taught for two years and then I was let go from teaching (blessing in disguise).
So I was jobless and really wanted to start my own business. I started painting different designs and blasting social media. I didn't sell anything for about 6 or 7 months and then I sold my first pair! I almost died! I thought, "Wow, seriously? Someone wants to buy something that I made?! OMG!!! This is AMAZING!!!" And then I did a little victory dance…for about a week.
It was slow for a while and didn't really pay the bills. And I didn't really want to go back to teaching. But after lots of prayer and tears…Christmas hit! I sold around 40 pairs of shoes and my life has been forever changed! This past Christmas was my second year selling on Etsy…and my orders had…wait for it….more than QUADRUPLED! I hired not one, not two, but THREE employees to help with all the orders. I was SWAMPED…in a good way.
Now my orders are pretty steady and I am making more than I was when I was teaching…crazy blessed.

I definitely use social media to promote anything and everything! It is a gem! I didn't realize how much Pinterest actually affected traffic flow until I saw the numbers piling up in my Shop stats (great source to check btw–to see where your traffic is coming from). Most of my customers are actually referred from Pinterest! So Pinterest, Wanelo, Facebook, Instagram, Twitter, Blogs, etc. are all great sources that should be utilized. How will someone know about your store if you don't tell them? So post away! Just don't be annoying about it. 😉
I just started my own website (www.fruitfulfeet.com) so I am not selling purely on Etsy anymore. Etsy takes a huge chunk…I paid thousands…yes thousands…to Etsy last year. Yuck. Don't get me wrong, I love Etsy and I am still selling on Etsy…and will probably always sell on Etsy, but it doesn't hurt to have your own site as well, right? Just make sure you don't have your personal website link on your Etsy…or you WILL GET SHUT DOWN. Probably not a good idea because Etsy's SEO is phenomenal and will take a while to build SEO for your personal website. 🙂
I currently don't have a studio because I really don't want to pay the overhead (I'm a cheapskate) and I purchased a really nice house while I was teaching (and I can write off part of my house on my taxes–yayy!). I use two of the rooms in my house (I'm single, so I only have one roommate). One room is devoted to painting. I have all of my art supplies and whatnot in there. The other room is solely for storage. I buy a huge shipment of TOMS at a time and have several bookshelves where they are all nicely stored.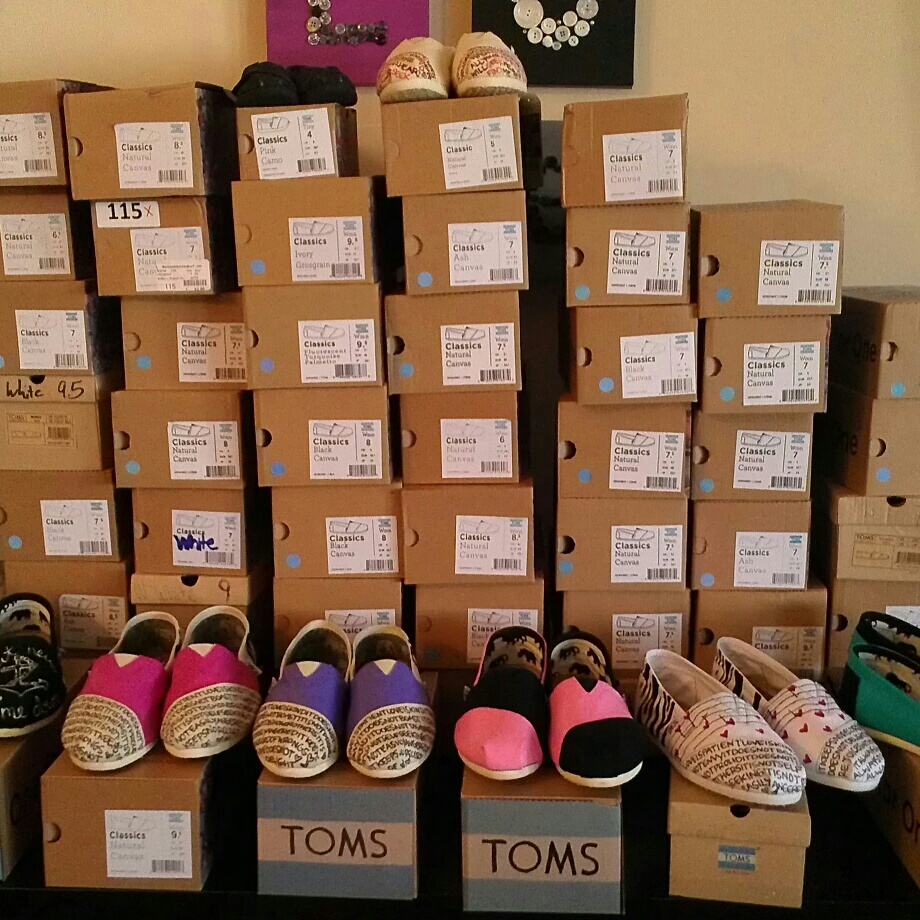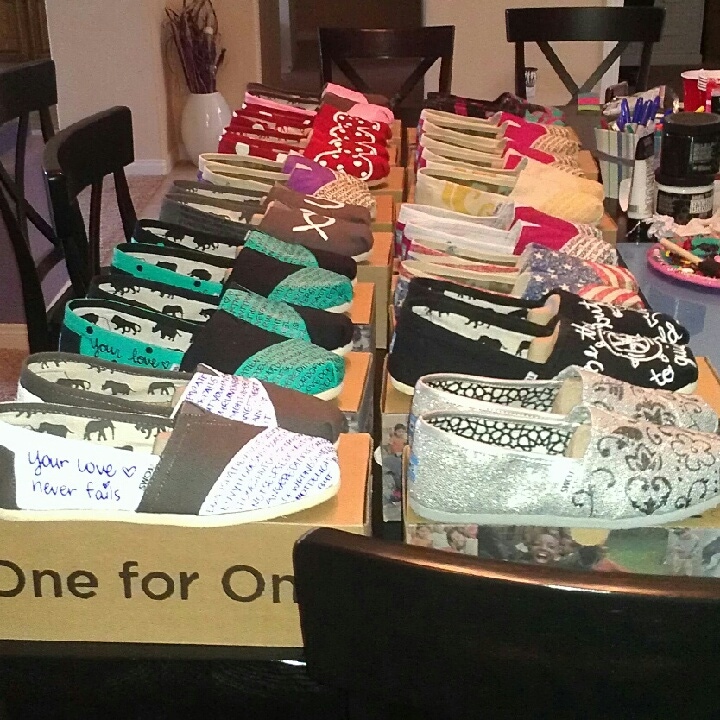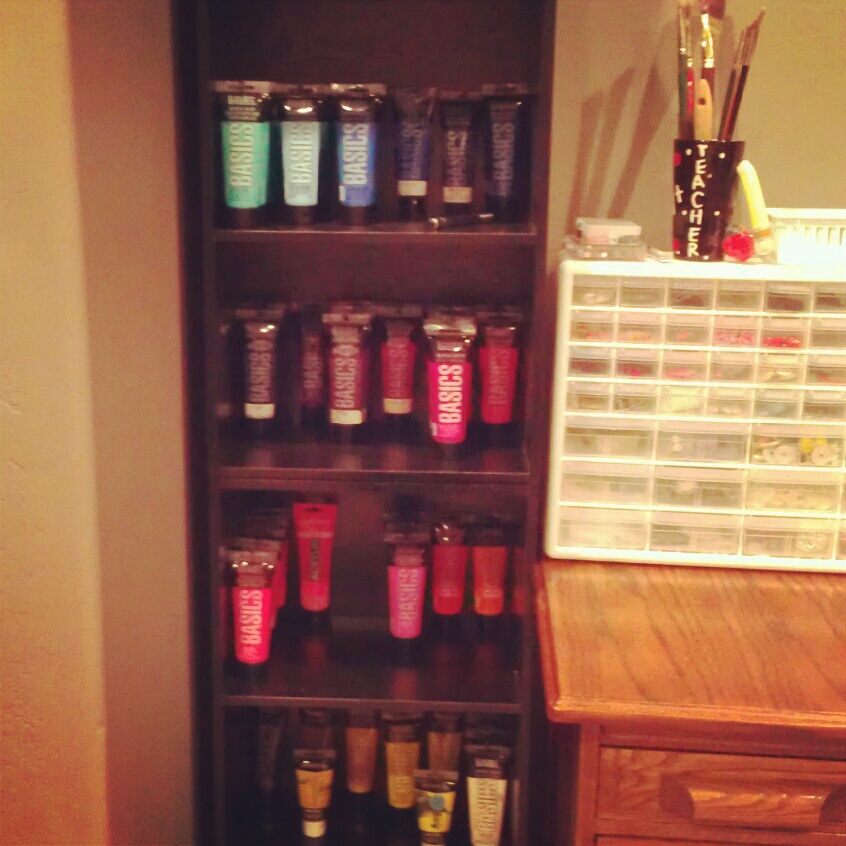 Photography is definitely key to selling online! I can't emphasize that enough! No one will buy your product if you have horrible pictures. I know when I am searching for something, I won't buy it if it looks like the picture was taken by a 5 year old (no offense). So make sure you have lots of lighting–natural lighting works best. I'm no professional at photography and I use a simple point and shoot camera, but I still try to make it look presentable. The picture is the only way that your buyer can see what they are buying. They can't touch it or hold it. So you have to sell it with merely a picture…and maybe a quirky description (I don't have interesting descriptions, but I've seen some great descriptions out there that make me want to buy the product–maybe that's my English major side coming in to play).
I have a ton of repeat customers because of communication and quality. I take pride in my work and I don't want to be given a bad name. Yes, it takes 4-6 weeks to receive a pair of hand painted shoes, but I communicate and let them know. I do a TON of weddings and several customers even send me wedding photos! It is seriously so rewarding! 🙂
I don't really have a favorite artist, but I'm obsessed with Martha Stewart! Haha! I love cooking, crafting, and creating…and that pretty much exemplifies Martha. Haha…first name basis. Plus, she has her own line of pretty much EVERYTHING you can think of…that's going to be me! Watch out, world! 😉
Dreams for the future? I definitely want to have several employees and my own line of stuff…maybe even create my own line of shoes. Who knows? I'm still young (just turned 27) and I have the world at my fingertips! 😉
My best piece of advice to give (I know it sounds corny and super cliche, but…) is to follow your dreams/passion! When you love what you do, it shows. People will want to buy into whatever you are trying to sell. Take pride in your work. So what are your dreams/passions…make a list. Do it. Right now. Go!
_______________________________________________
Such a great interview, such honest and real advice!
Here are some of Sandra's links if you want to check em out:
http://www.fruitfulfeet.com
http://www.facebook.coim/fruitfulfeet
http://www.fruitfulfeet.blogspot
http://www.youtube.com/blogspot
http://www.instagram.com/fruitfulfeet
http://www.twitter.com/fruitfulfeet