Hey guys! I have another enlightening interview for y'all today about what it's really like to sell vintage on etsy. This seller caught my eye with her creative approach to styling her shop. From her unique names she gives to each item to the photo locations she uses it's all so romantic, the perfect homage to her love of vintage. She says she is inspired by her Grandmother and that touches me because I am so close with my Grandma whom I adore! Anyway, to start off with why don't you introduce yourself to my readers?
Hi, everyone! My name is Mary Lawler and I run the Etsy shop Little Bird Vintage. My vintage shop was named after my grandmother, Tiba, whose name in Hebrew translates to "little bird." While I never had the opportunity to meet her, my mother always told me wonderful stories about her and her choice of clothing. I enjoy rummaging through old boxes of antiques and strolling through flea markets on a crisp, fall day. I am a huge classic literature nerd (Jane Eyre, Pride and Prejudice, etc) and find that music as well as art keep the wheels turning in my head. I majored in English at a small college in Pennsylvania and worked as a costume designer during and after college. Currently, I run my Etsy shop and also work as a freelance costume designer assisting/dispensing advice to musicians with wardrobe concepts for album covers and music videos.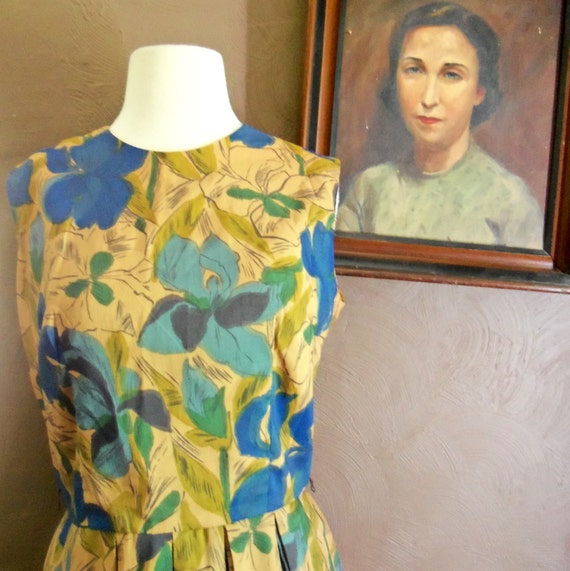 That's so cool, Mary. So what sparked your interest in vintage?
My interest in vintage goes back all the way to when I was a young girl. Vintage textiles have always been a part of my life. I have always been intrigued by clothing, particularly items that are from older time periods. I can remember being quite young and staring at my mother's wedding dress and looking at the fabric and details. I also remember looking at my father's khaki dress shirt from when he served in the Marine Corps during Vietnam. I recall looking closely at the medals and patches that were beginning to fray. It seems those moments, among others, left an impression on me as a young child and a spark for collecting. For me, it's more than just looking at a piece of clothing or label. It has more to do with the significance of the item. The pieces that I've collected over the years, and that are my parent's, hold memories deep within the fibers. Obviously, those memories cannot be seen, but for me, it adds a level of importance to the garment when I am selling, buying, and collecting.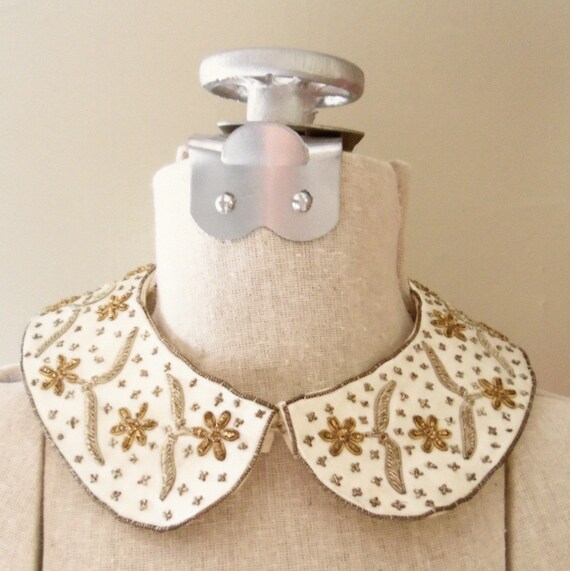 So that leads me to ask about your personal collections. What do you keep for yourself?
I have a few 1920s beaded dresses and jewelry. I love anything with lace, sequins, rhinestones, or beading, so I have a few 1940s/1950s embellished blouses. I also collect 1940s/1950s/1960s dresses with embellishments as well as novelty patterns (bows, birds, bees, etc). My twin sister and I have also began collecting a brand that our mother used to wear in the 1960s. It was a brand called Ladybug. They were a junior line created by Villager. They are tough to come by, but we have found three pieces so far. If it has sparkle, a peter pan collar, or a great print, I will collect it all like a raccoon that hoards shiny items!


(These are in Mary's personal collection, the one on the right is by Ladybug brand as she discusses above.)
Ha! I relate to that! So Mary, do you use social media to enhance your success on Etsy and if so, how?
Yes, I do! I use Facebook (www.facebook.com/LittleBirdVintage) and Twitter (@LittleBirdVtg). Whether that is with shop updates, garment/accessory previews, or coupon codes, I update both accounts several times a week. I find that you cannot go too long without updating, as you may lose followers and interest. You have to keep things fresh and exciting for the customer!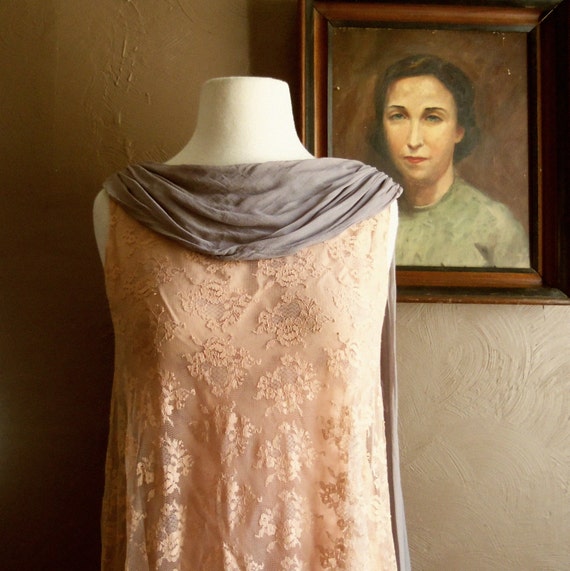 And what are your favorite places to score vintage treasures?
I love going to thrift stores and antique malls to pick up vintage linens, jewelry, and clothes. I just purchased an old plaster 1920s mannequin head with a 1930s rhinestone headband at a tiny hole in the wall thrift shop. It's cracked and has a few flaws, but I love it. The woman who sold it to me told me it came from a dear friend of hers who had passed away. I felt honored to own such a lovely piece. I think one of the best things about pickin' for vintage treasures is that you truly never know what you will find and who you will meet along the way.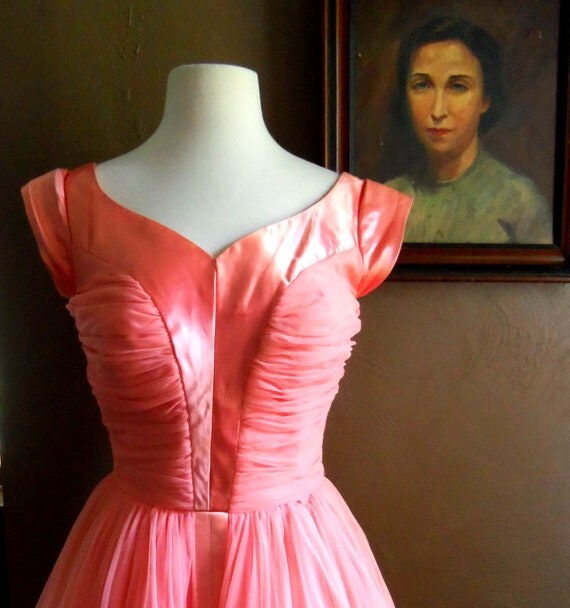 What have you learned about photography as an Etsy seller?
It is a constant learning process for me. I started out taking (truly!) terrible photographs of my items. You definitely need great natural lighting and close ups of details such as buttons, patterns, flaws, etc. I learn something new everyday and I am always asking for advice from my sister about photography/editing. I am slowly getting better at taking photographs and editing. With lighting and editing, it is something you just have to take your time with.


Do you get a lot of repeat business and if so what keeps your customers coming back?
I have only had one repeat customer so far, but all of my customers have been so kind and supportive. I love reading feedback and getting conversations about how much they loved their new garment or accessory. I love packaging the items with ribbon and special trinkets. I want my customers to feel like it's Christmas morning when they pull their wrapped package out of their envelope! I truly love selling on Etsy and strive to provide wonderful customer service to my customers.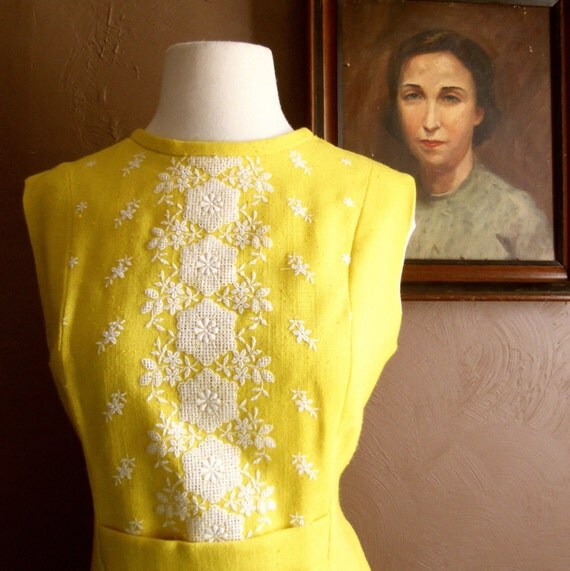 What is your favorite era for vintage things? Why?
1920s: The attention to detail in garment and accessories blows my mind. I love the beading, lace, and ethereal quality of 1920s dresses and blouses. They are generally such delicate items, so it is always a treat to come across pieces from that time period.
1940s: I love the sharp shoulders, pleated detailing, and platform heels. Pieces from that time period always remind me of Ann Savage in the 1945 film, Detour. I think pieces of that time period have a tough edge and that is why I love them!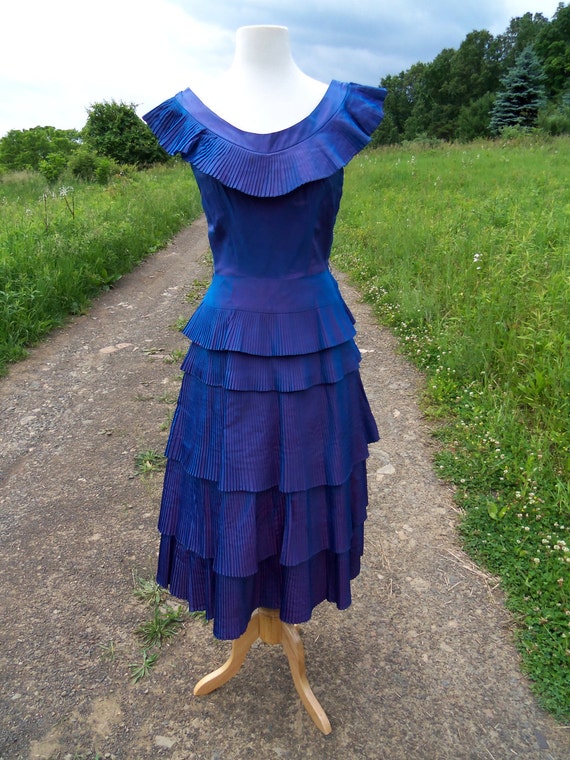 1950s: I love the fit and flare styles of dresses of that era because they accentuate your figure. I love the novelty print dresses and feminine details of blouses, too!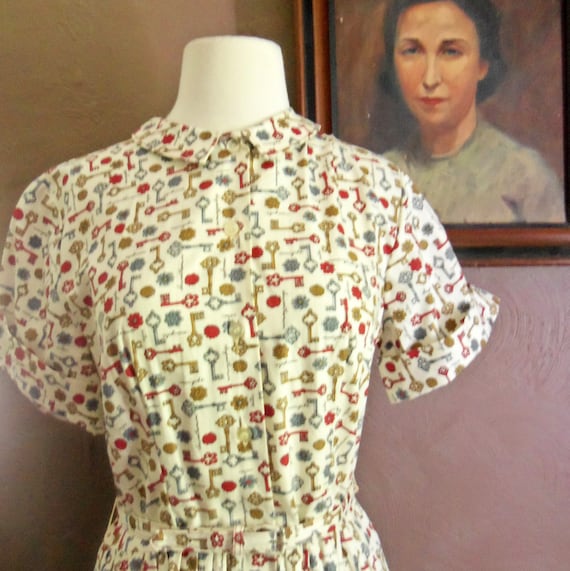 1960s: Gotta love those mod shift dresses! I love the dresses from this time period because of their shape and comfort. I love the look of the squared toe ballet flats with a slight heel. If it has glitter and a bow, that doesn't hurt either!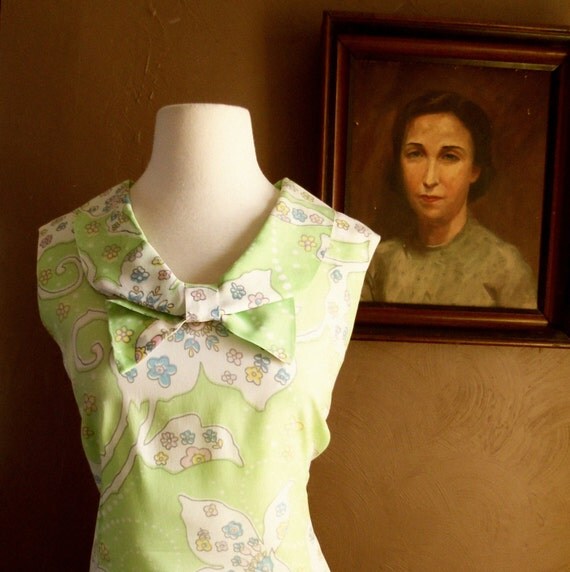 Favorite Fashion Icon?
Oh, my, this is a tough one. It's so hard to choose! Who doesn't love Grace Kelly? I admire the classic style of Catherine, Duchess of Cambridge and the feminine and funky style of Carey Mulligan. All classy ladies!


Thanks so much Mary, for sharing your experience with us! And when I tell you she has some awesome stuff in shop, I mean it, go check her out! I could have put double the pictures in this post and not covered everything I love in there right now! Here are the others I couldn't leave out: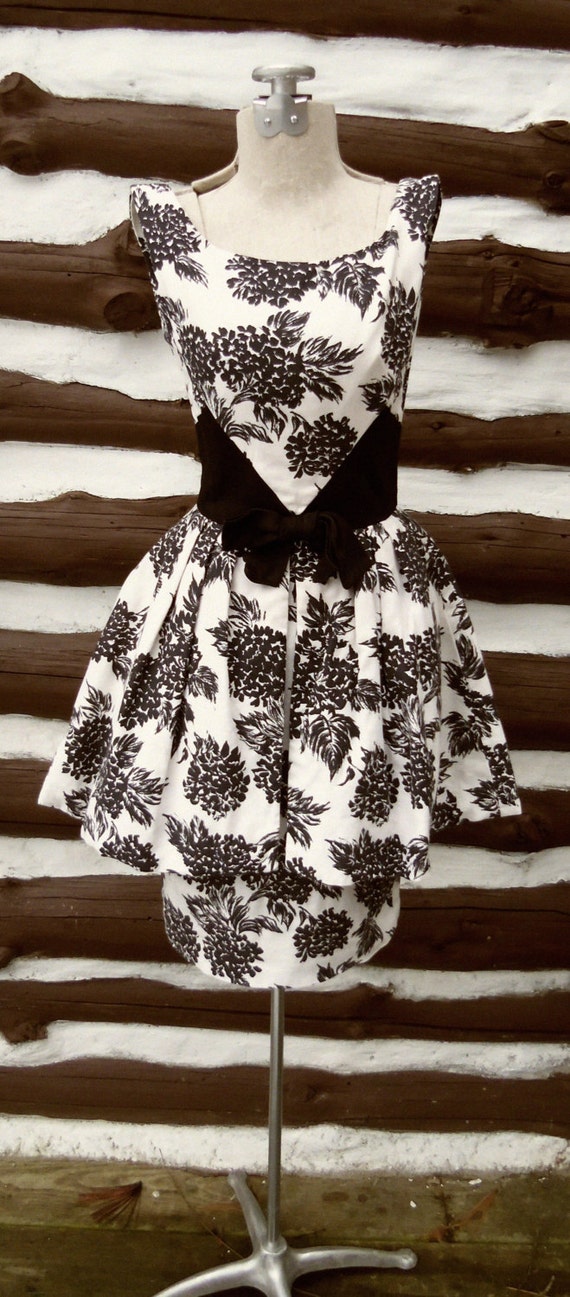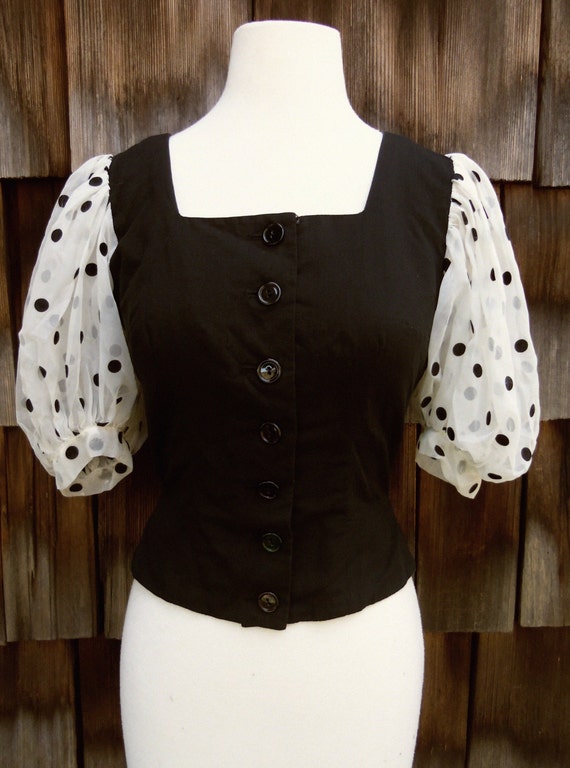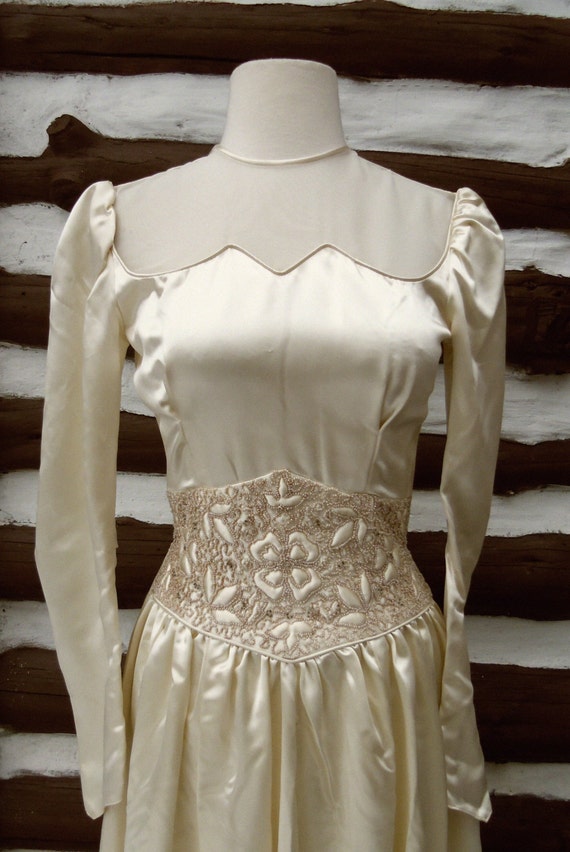 I have to stop myself, but I think you get the idea. And she organizes the shop by color, it's luscious! So go, go!!
XOXO
RW